Outside spaces at their most beautiful are scaled, sustainable destinations that seamlessly blend what is built with the natural in a way that invites exploration and inspires experiences.
ADVENTURE PARK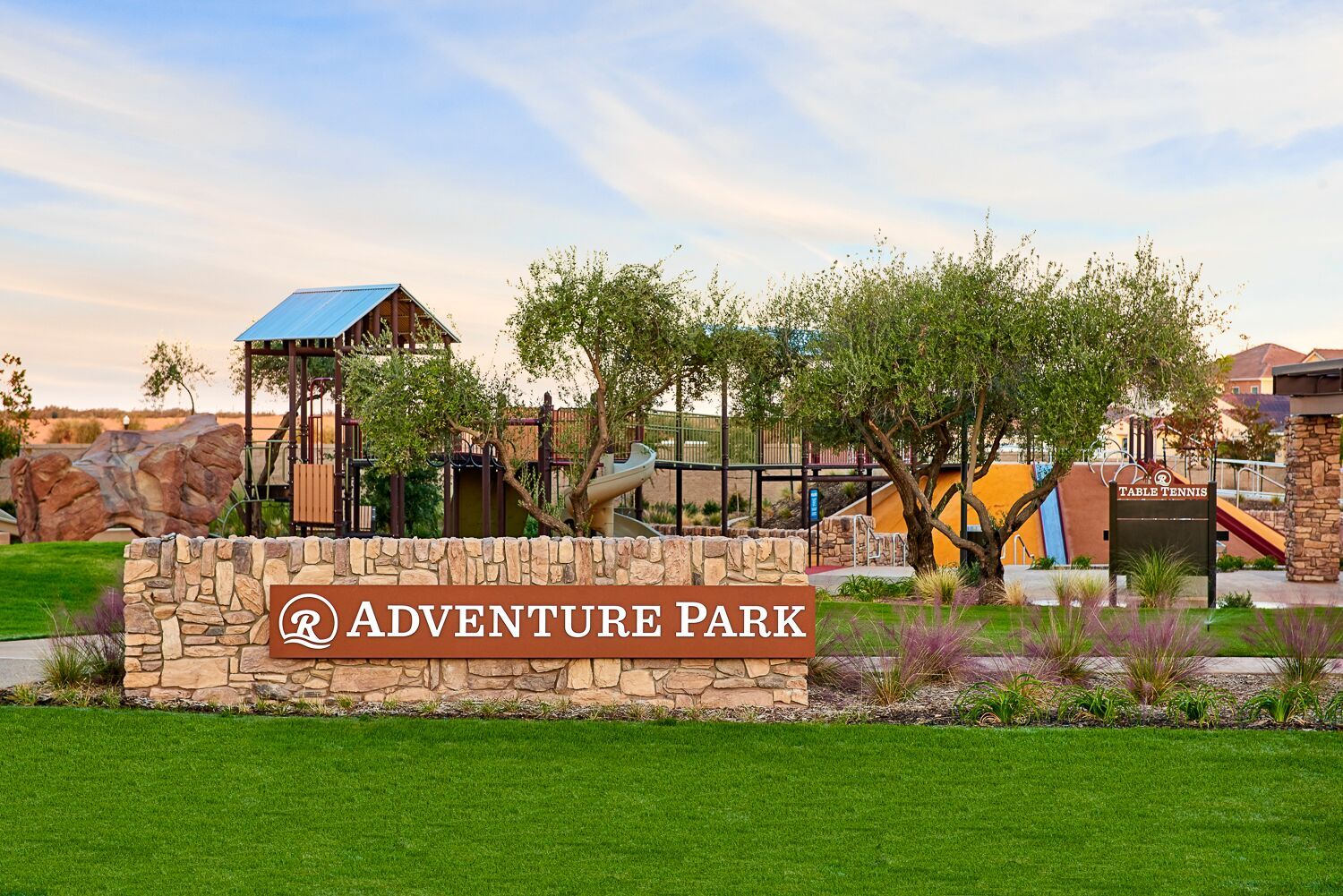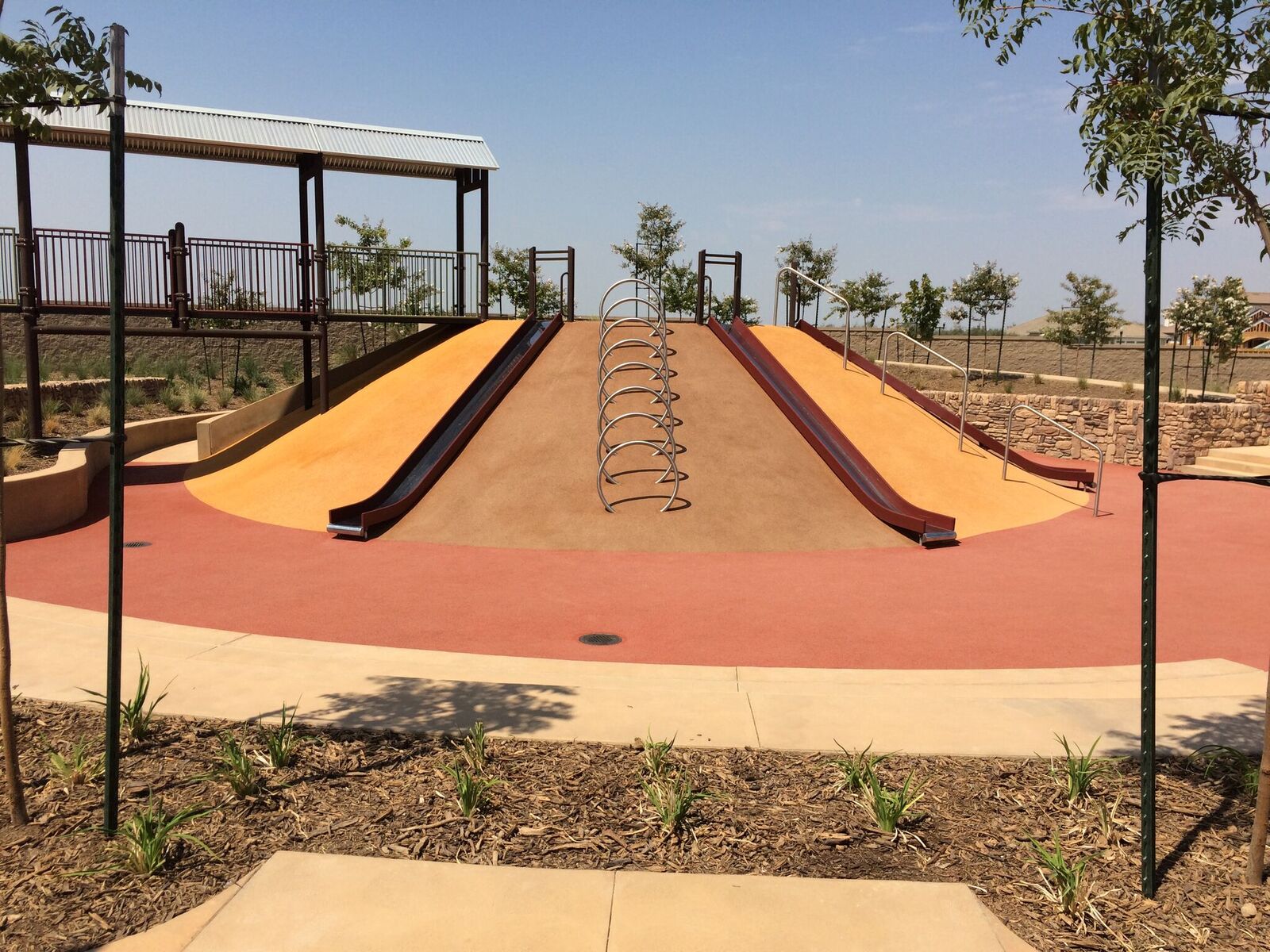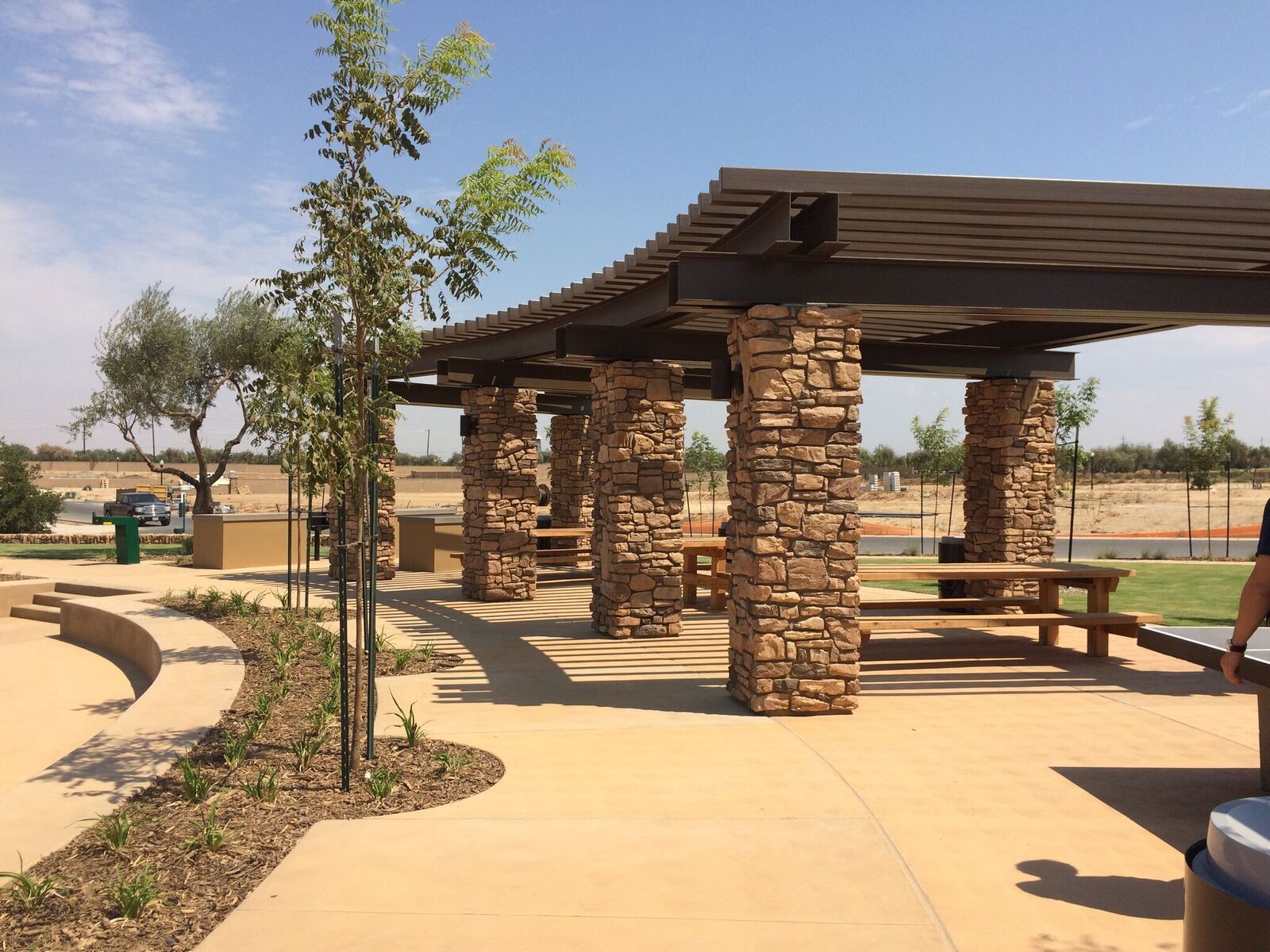 OVERVIEW
Designed to provide extreme play value for kids of all ages, Riverstone's Adventure Park provided unique challenges. The natural rolling terrain and elevation changes were prime opportunities to incorporate raised dining areas, permanent structures, bridges, paths, amphitheaters, and organic forms that promote vivid recreation experiences and family gatherings. We were able to get away from straight lines and angles and use more free form designs that are exciting and interactive.
PROJECT HIGHLIGHTS
Adventure Hill inspires creative play with connecting bridges, pathways to climb and three super slides where kids can safely run free

Abundant shade trees and pavilions encourage community gatherings, special events and good old family picnics and barbecues

Plenty of open space allows for outdoor Ping-Pong, kicking around balls and tossing a Frisbee or three
More PARKS & OPEN SPACE DESIGN work
PAVILION PARK
Neighborhood parks should provide welcoming multi-generational destinations. This park features an anchor pavilion among three designed as a unit, offering common space and park tables on ¾ of an acre, for highly programmed activities or spontaneous "stay and play" moments from field hockey and pick up games to reading a book in the shade and casual dining al fresco.
HARLAN COMMONS
This centralized common area uses innovative design to balance private and public space and offer feature-rich resort style environments. With a junior Olympic pool, outdoor fireplace, recreational areas, outdoor pavilion, play equipment, dining grove, clubhouse and amphitheater, gathering outdoors or indoors for events of any shape and size are a perfect fit.